2.4. How to Create and Use Views ?
To create a View firstly you need to add a filter or do a sort on any column as shown below.

Once the filter is create click the save icon.

This will trigger a popup window requesting a View name. Provide this info as shown.

Once you hit Save the Listing screen will look like this.

To create a new View Select the Dropdown.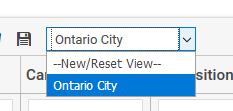 Select --New Reset View -- to start again
To switch between multiple views just click the dropdown and select the appropriate View to switch.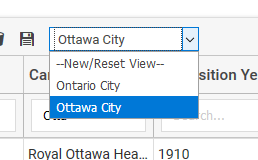 To update any filter condition just modify the sort or filter and click the Save icon to update the View with the new Filter.
Any questions contact support@trunao.com