Managing data is one of the toughest tasks in the world. No matter what field of business you are involved in, you will have to finish numerous tasks involving excel sheet. You can convert excel to database to ease such tasks. If you operate a small business, then it would do to organize data in the excel sheets and then share that through emails. Microsoft excel is most popular and powerful spreadsheet program and is used in almost all worldwide locations. For multiple reasons though, several people look for converting the excel sheets to databases.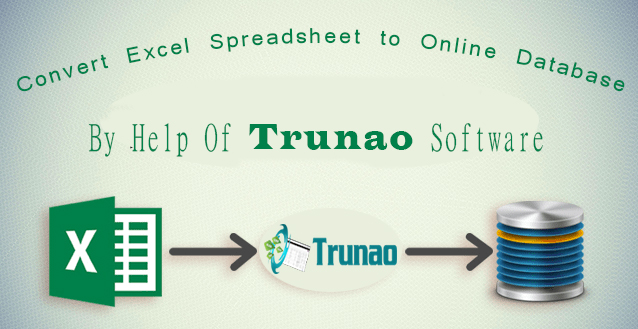 ADVANTAGES OF CONVERTING EXCEL TO ONLINE DATABASE
A central location for all data
No file too big email bounces
Complete security for all data
Easy to use and maintain them
Customized roles and permissions
Easy to share with the rest
Low cost and time saving
BUY TOOLS TO CONVERT EXCEL SPREADSHEET TO DATABASE
There are tools available in the market which one can easily use with an aim to convert excel to database. You should buy a new and latest tool because low quality and free ones might result into corrupted, compromised, and confusing data, resulting cost to your firm big time and money losses. It can also lead for the employees to make incorrect decisions. Therefore, organizations are advised to buy high quality, latest and cost effective ones for best solutions.
CONVERT EXCEL TO DATABASE
If you want to manage your business data effectively, you can explore buying the Trunao data management tools. Such tools would be helpful to convert excel spreadsheet to web application free. Trunao converting tools are user-friendly and they also come with several useful and unique features like the master-detail, attachments per record, change history per cell among others.
To know more about the performance of tools, create a Trunao account by signing up now for a free trial to move your first Excel into online database within minutes. We create the data by helping you to convert excel to database instantly to make operations easier.