If your organization maintains several larger databases, then you need to search a company which offers free online database Software.
Manage Your Data by Converting Excel to Online Database
Managing any company's day to day task successfully has been considered a pillar for success. There are loads of data which are required to be managed effectively through involving ample workforce. The best part with it is that professionals are now supported with the state-of-the-art technology tools to get such things done in planned manner. If they fail to do so, they are surely going to affect the revenues of an organization they serve.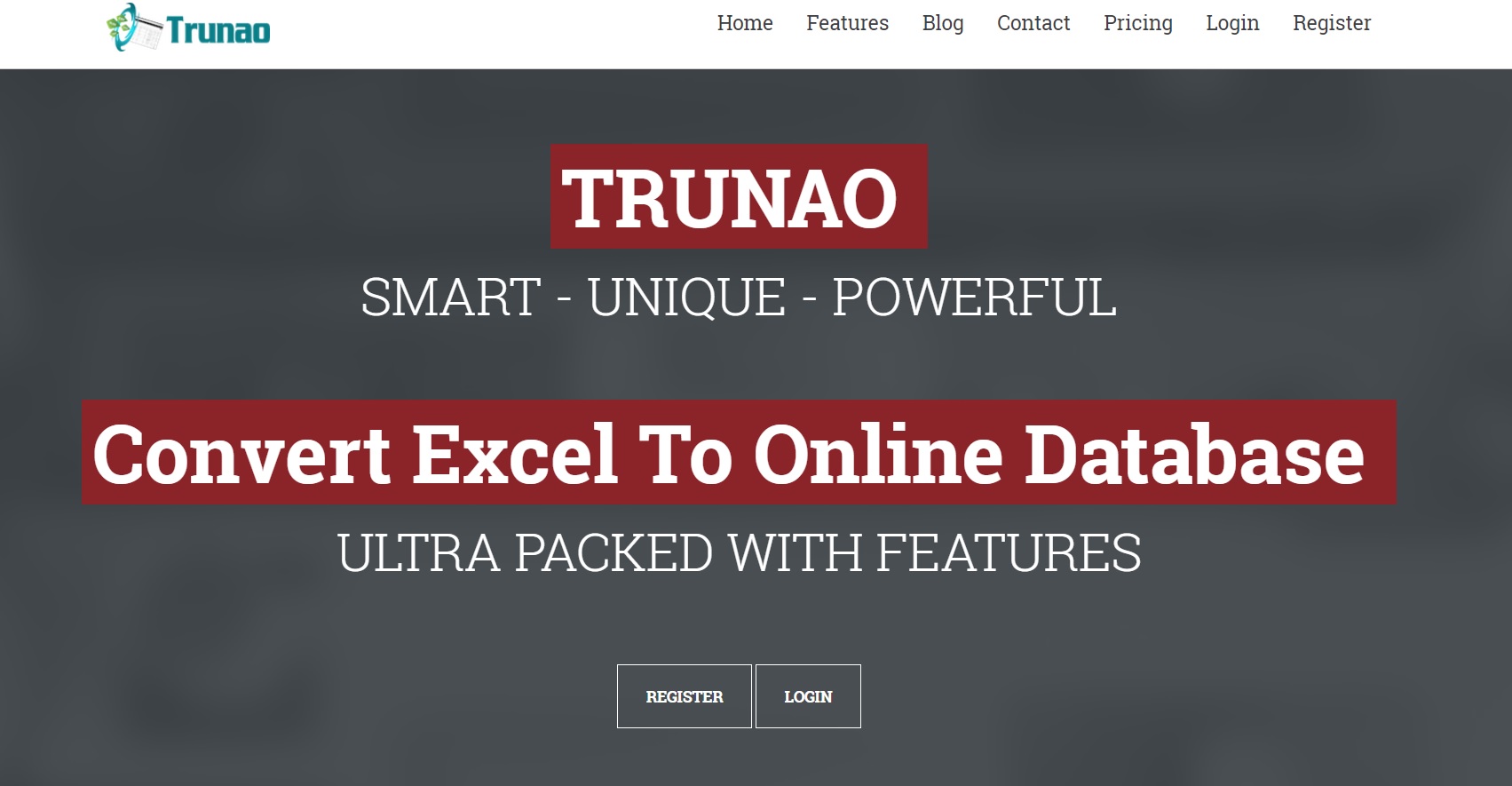 To manage a company's data, you need a smart, unique and powerful tool to convert excel to online database. It should be noted here that MS Excel data lacks some workflow logic and team collaboration mechanisms. The converter is easy to use. All you need to do is just upload your files and let the software perform the rest task that too in the shortest possible time. Online Database would be ready with all the screens and in no time to keep you out of your worries.
In addition, you also get the features you would have sought to go live even if you have absolutely no technical knowledge or programming skills' knowledge. There is no requirement of deeper technical competence for the said purpose. Anyone from anywhere can upload the data and then easily convert that into an online database. It requires no training to understand and get the steps done. That is why it is being practiced successfully by various industries including healthcare, tour & travel, real estate, handicrafts, and manufacturing units amongst others.
Benefits of Converting Excel to Online Database
A common saying is that you need to outsource your work to go ahead with an aim to save time and resources. Apart from outsourcing, you also require relying on the newer technologies to streamline your work as and when they are introduced. In the market, several types of web based excel application are now made available to ease such tasks of data management. Some common features of the software include:
Manage all business data categories with ease
Provide you safest access to the data
Give you a basis to make better business decisions
Save you time, efforts and money
Build you a database which precisely fits into your business process
Accessible online from anywhere and everywhere
It requires minimal technical knowledge to operate
Search a company which offers free online database management
If your organization maintains several larger databases, then you need to search a company which offers free online database management services. There are many firms that offer such services. You must consider only those that guarantee to offer easy to use and advanced excel to online database converter. In addition, the firm also must have a professional support team. For the advanced version of the software, you need the paid services.
Online search will be helpful to get the contact details of many such companies. Choose a reputed one like https://trunao.com/ after making a thorough assessment of previous project handling. A reputed company would keep adding new features in the services offered to turn them perfect further. To ease your task to update all excel sheets and to generate multiple reports, online database software has truly proved a boon in disguise.
Conclusion
If you struggle with data in excel sheet, it is high time to replace ineffective Excel spreadsheets with an interactive online spreadsheet database. Whether you use Excel as an information repository or project tracking tool, it doesn't matter. You can easily convert that into a custom online database and also add additional features such as authentication, user privileges, charts, and email alerts etc.